Bite sized version of our mochi muffins (around a size of a bite size brownie)! Mochins are a hybrid between butter mochi and muffins, and are baked fresh every morning. All our mochi muffins are lightly sweetened to highlight the flavours and are crispy on the outside, with a chewy middle. If you're looking to try something new, or are just in the mood for a quirky muffin, this box is for you! Flavours change every month.

!!!
most of our items are gluten + nut free but all products are made in the same kitchen so please note if you have extreme allergies.
includes all 6 flavours: 
Fairy Bread
Ube Coconut 
Double Chocolate
Cornflake Cereal 
French Toast
Hojicha Caramel Crunch
*main ingredients*
glutinous rice flour, sugar, coconut milk, baking powder, butter, eggs, vanilla extract, sal
Customer Reviews
01/11/2022
Absolutely delicious!
I stumbled upon these mochi muffins while scrolling on instagram, and I'm so happy I did! They have the right amount of sweetness and chewiness to them, and I love that they come out with new flavours all the time to keep things interesting. I've already placed my first order for 2022, and it won't be my last!
Anonymous

Canada
12/31/2021
Delicious mochi muffins and cheesecake!
I was able to try the Good Goods at their pop up at Hillcrest Mall. Their mochi muffins are so delicious without being too sweet! Their Basque cheesecake was also amazing as well. It was my first time trying both and it will definitely not be my last!
Marie W.

Canada
12/25/2021
amazing :0
i loooved how chewy the mochins were! all the holiday flavours were so creative but my favourite was a tie between the gingerbread and the chocolate orange one! and especially loved the size of the mini mochins-- they were the perfect bite-sized treat! so excited to try more flavours in the coming months!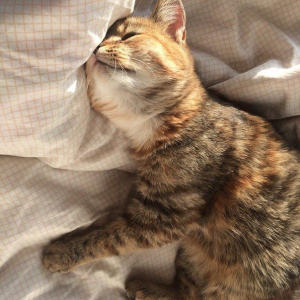 DL
Dorothy L.

Canada
12/16/2021
Such a creative product!
I shared the mochins with my family, and we all loved them! The texture is to die for and the Black Sesame vanilla flavour is perfect; not too sweet and not bitter at all. Def ordering again!
Maha K.

Canada
12/07/2021
Great!
Loved all their holiday flavours! The mini mochins are really fresh, super cute & perfect size for snacking!!
Anonymous

Canada